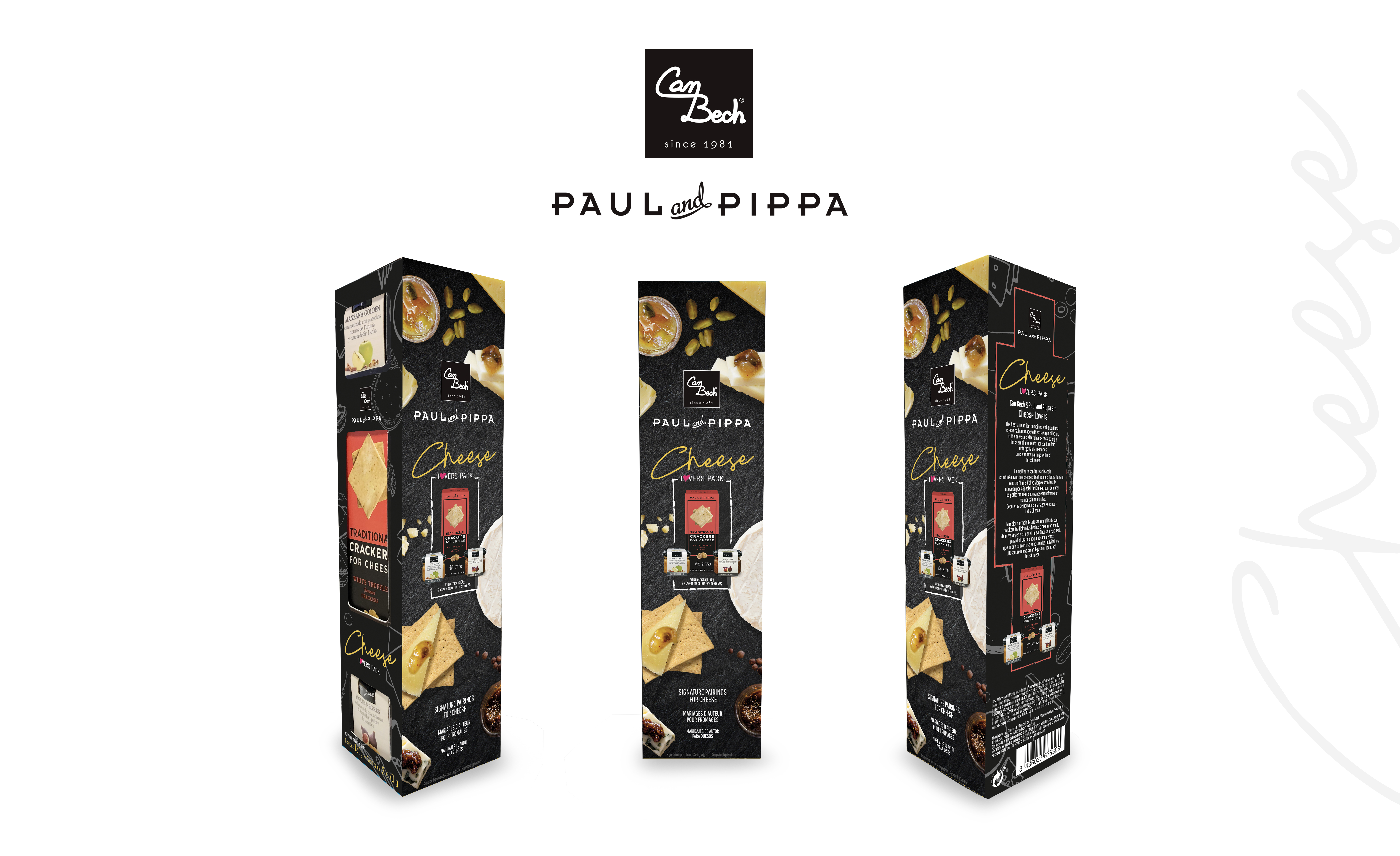 New Cheeselovers pack, by Paul&Pipa and Can Bech!
A special pack for cheese lovers, which includes a pairing of different and original products to enjoy the authentic cheese experience. A combination of Just for Cheese sweet sauces and traditional Paul&Pipa crackers, two products designed exclusively for true #cheeselovers!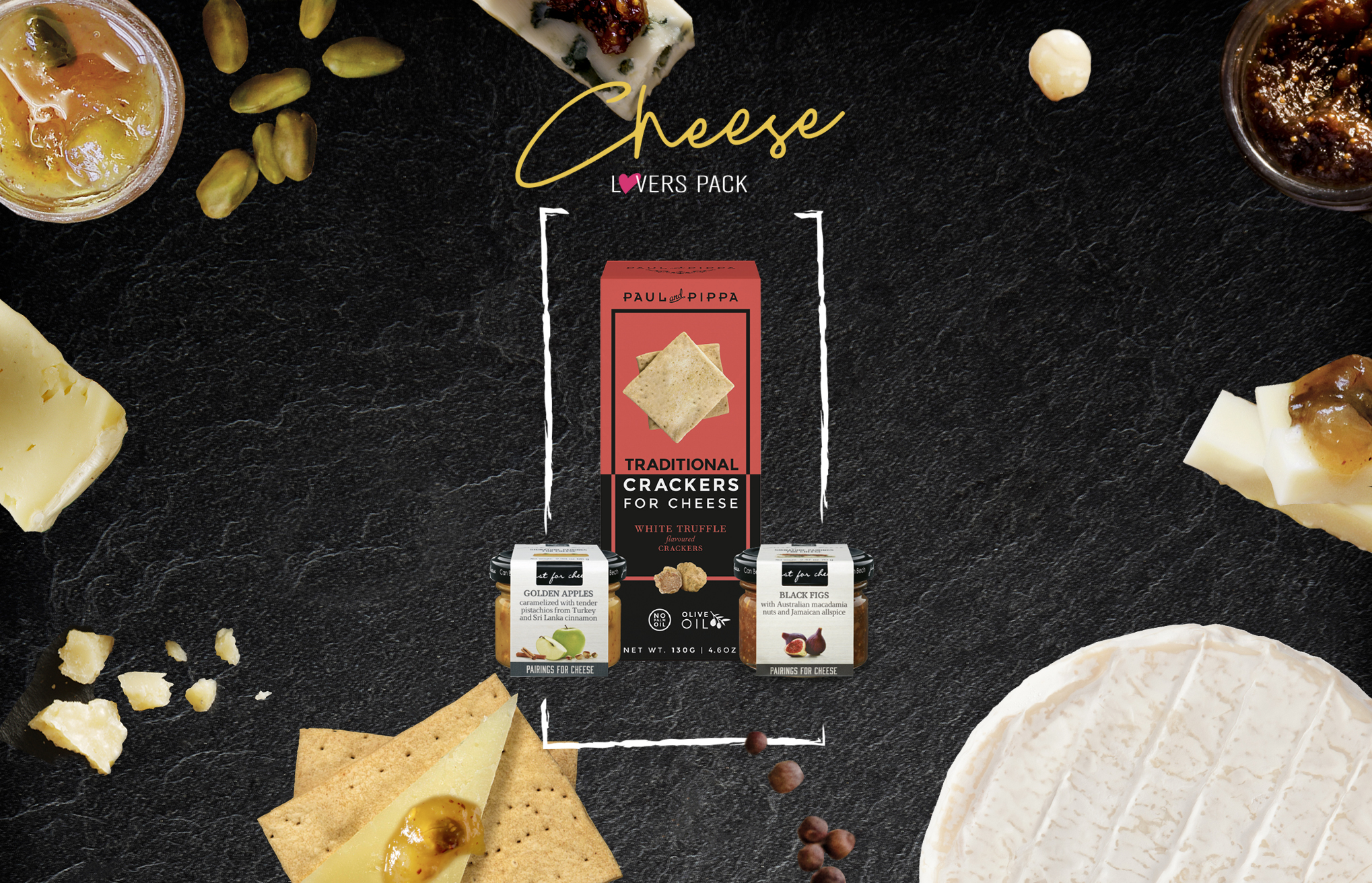 Paul&Pipa's traditional white truffle crackers, handmade with extra virgin olive oil, will provide the pairing the base and crunchy texture needed to combine with the selected cheeses.
And the Just for Cheese sweet sauce made with Golden Apple, Turkish tender pistachios and cinnamon from Sri Lankan, and the sauce made with Black Figs, Macadamia nuts and Jamaican pepper, will round off a complete gastronomic experience!
Pack content:
Artisan crackers 130g
2x just for cheese 70g
Small moments of pleasure that can turn into unforgettable memories.
Are you ready for the #cheeselover experience?